Defenseless
(Diamond Girls #3)
High school senior, Claire Reilly's world revolves around All-Star cheerleading. The Diamond Girls, are gearing up for a major competition, which, if they win will allow them to compete at Worlds for the first time. But the unimaginable happens, and both Claire and her team are rocked by a devastating loss. Determined to get to Worlds any way she can, Claire finds help from the last person she imagined would give it—up and coming UFC fighter and notorious bad boy, Ryker Vaughn.
Fouled out of the octagon by a dirty opponent and a vicious kick to the head, Ryker loses control when he learns he may never fight again. Angry over the loss of his mother, an unsupportive family, and the world in general, he gives up, gives in, and unleashes his rage—destroying part of his cousin's cheer gym in the process. Things go from bad to worse when Ryker is given an ultimatum: help the Diamond Girls compete for a bid to Worlds, or go to jail.
Overwhelmed with anger, sadness, and grief, the unlikely pair learn that what you see is not always what you get, and that the most difficult losses sometimes open the door to a frightening, yet amazing new future.
Buy Links:
Amazon
~ EXCERPT ~
I gaped at him through a fan of bubbles and jabbed a finger at him. "You, mister, are a dead man!" With that, I beamed him with a handful of uneaten fruit. The berries bounced off his rock-hard chest, leaving behind a spattering of pink and purple stains before falling to the floor. His eyes lit up as he rounded the counter and I nearly fell out of my seat when I saw the lone banana slice stuck to his shirt right over his nipple.
"What are you—" He glanced down at his chest, then rolled his eyes before peeling the squishy fruit off his shirt and tossing it into the sink. He came at me then, all smiles and teeth, plucking me off the stool as if I weighed nothing more than a paperclip. "Now you're in trouble." I squirmed in his grip as he carried me over to the couch, my lungs void of air, my stomach aching from laughing so hard.
He dropped me onto the soft cushions and proceeded to sit on me as he pulled the berry-stained shirt over his head. "This," he said, holding the wadded-up piece of fabric, "was my favorite shirt." A wicked gleam danced behind his eyes as he tossed the shirt onto the coffee table and loomed over me. "I'm afraid I'll have to punish you now."
My eyes grew wide and I opened my mouth to squeak out a shocked "what," but I never got the chance. He pounced on me like a lion attacking its prey and tickled me senseless.
"Stop! Stop," I squealed, barely able to breathe. "I can't … I can't take it. Uncle! Uncle!"
He sat back then, legs straddling either side of my torso and stared down at me with a heart-stopping grin bright enough to outshine the sun.
My eyes dipped from the perfection of his face, the playful air between us suddenly becoming electric and charged as I took in the magnificence of his bare chest.
His skin was golden, as if kissed by the sun, and incredibly smooth, not a speck of hair to be seen. Much like his arms, which I'd drooled over countless times, his torso was a work of art. Velvety skin over chiseled granite, he looked like one of those marble statues of the Greek gods come to life—large, beautiful, and full of restrained power.
He brushed a stray hair out of my eyes, my skin tingling where the tips of his fingers came in contact with my skin. "You owe me a new shirt, Sweet Cheeks."
My lips parted, the air in the room suddenly feeling sparse, my skin flushed and hypersensitive. I wanted to trace the grooves of his six-pack and tell him it would be a crime against humanity to cover up such a magnificent body. I wanted to run my hands up the length of his arms, over his shoulders, and across his back, to feel the warmth of his body pressing against mine, to feel the crushing weight of him against me as he held me in his arms. I wanted a lot of things in that moment, most of which would shock my mother and make old ladies blush. But, I did nothing. I said nothing. Just swallowed hard and nodded once as I stared into his fierce gaze.
Silence stretched its long arms and gave a weighted sigh, the electrical spark bouncing between us having ignited into an invisible ball of fire threatening to singe me down to my very bones.
His thumb brushed across my cheekbone, gentle, but sure. He leaned forward.
Oh, God. It's going to happen. He's going to kiss me. I shouldn't let him kiss me. I don't deserve to have him kiss me, but I really, really want him to. Please … What's wrong with me? How can I want this so badly when all I should feel is sad?
His thumb brushed across my lower lip, his eyes zeroing in on my mouth as he continued moving closer. Oh, God, he smells so good.
His lips hovered millimeters from mine, his warm, minty breath caressing my face like I wanted his lips to. And in that moment I forgot. I forgot the sadness shackled around my ankles like a pair of weighted manacles. I forgot my vow to shield myself against his terrible beauty. Forgot that I didn't deserve to feel happy, alive, whole. In that moment, I forgot everything but the warmth radiating off his body, the feel of his thighs pressing against my hips, and the way he devoured me with his eyes like he was starving and I was the last bit of food on the planet.
And then it happened. He slanted his lips over mine in a gentle kiss that seared my soul.
With a whimper I wrapped my arms around his neck and crushed my lips against his, needing to get closer to him and feeling as though a million layers of clothing separated my skin from his.
With a groan, he slipped his tongue inside my mouth and deepened the kiss, while maneuvering his knees between my legs. I wrapped them around his waist, reveling in the feel of his hard body crushing me to the couch. He tasted every bit as good as he smelled: fresh, clean, and a little minty, and I gave myself over to the kiss completely, losing myself in the magic that was Ryker's touch.
Companion books in this series:
(each book is a separate story and do not have to be read in order)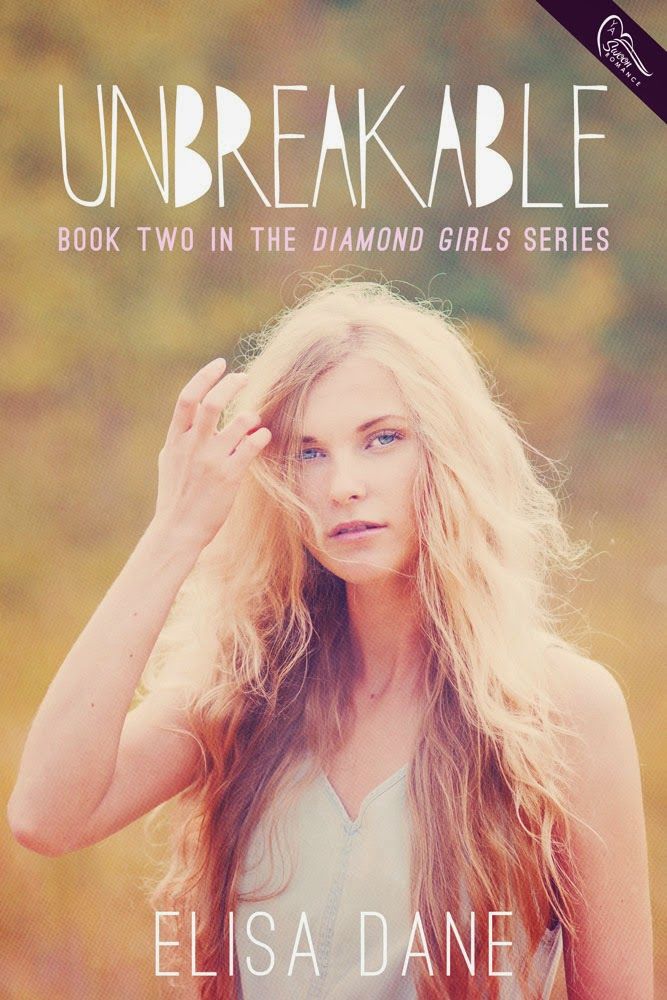 Links for Ex-Factor:
About the Author
I'm a lover of books (YA & Adult romance), chocolate, reality television, and am a proud mother to three All Star cheerleaders. Woot!
I write Contemporary YA romance with cheerleaders. Yep. I write what I know, and it's my hope that my stories will not only take you on a romantic journey that will warm your heart, but that you'll find a new respect and interest in the sport of Cheerleading you may not have had before.
Book Blitz Organized by: